Binggo, a special form of bingo
Please press the register/login button

to register or login.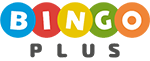 Register/Login ways:
Phone number with OTP
Facebook account authorization
Google account authorization

The only legit online Bingo!


Bingo is a game that is played by marking off numbers on cards as they are drawn from the urn. The game ends when all of the spaces are marked off, or all but one space has been marked off, in which case the last player to mark off a number wins.
Bingo is a popular game in many countries and there are different variations of it. Binggo is a special form of bingo that can be played with any size of group - from two people to hundreds. It also has no set time limit, so it can be played for as long as players want.
Bingo is a popular game played at many social events. The objective of the game is to fill a bingo card with numbers in order. The first person to complete a row, column or diagonal line wins the game.
Bingo has been around for centuries and it has been modified in many different ways. One of them is Binggo - a special form of bingo that includes an additional "bingo" card that's used to determine the winner at the end of each round.
Binggo is a special form of bingo. It is played with a board and numbered balls.
Bingo is a game of chance that can be played in various ways, usually involving the drawing of bingo cards by random selection, which players mark with numbers called "daubs" or "marks" as they appear on the card. The game's origin is unknown, but it likely originated in China during the 1920s and may have been based on an older Asian game called Pochi-Keno (or pochi-keno).
Binggoplus
Bingo Plus, DON JOSE CANCILLER AVE., DISTRICT 1, Cauayan City, ISABELA, Philippines.